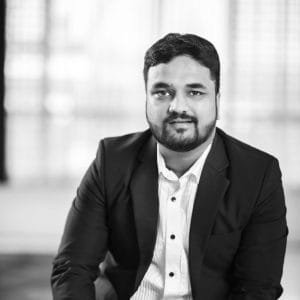 Mr. Nikhil Gupta, MD & Principal Architect, Acanthus Architecture and Interior Consultants; envisions his projects with diversity & visual homogeneity. He always ensures that all projects are unique, whilst responding to the client, climate, context and the end-users.
Mr. Nikhil Gupta graduated in Commerce from Khalsa College and holds Post Graduation Diploma in Architecture & Interior from INIFD, Delhi. He began his career in the year 2003 as a senior designer under Mr. Sarbjit Singh, Fab Interiors. Since then he has been spearheading the amalgamation of art and design. Born to Mr. Rakesh Gupta on the 17th March 1983, this Pisces is determined to emulate his father in terms of his vision of success, farsightedness & aggression towards achieving their goals.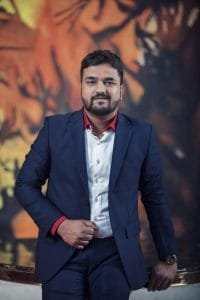 Mr. Nikhil Gupta is an architect with an erudite insight into the latest fashion trends & a desire to bring about architectural modernity. His contribution has been extremely instrumental in strengthening the position of Acanthus as a corporate conglomerate. A self-motivated entrepreneur, sparkling with enthusiasm & a true visionary with a definitive plan of being at the forefront of every charted action undertaken.
"We understand our client's space, their requirement and vision for their space. That is the foundation of our work. Just making space look stylish is not designing. The designing should incorporate functionality and creation of best out of least. We go beyond conventional thinking and create exceptional spaces"
His knowledge and passion for his profession coupled with the most competitive & practical execution plan have led to outstanding results. Moreover, this have been extremely gratifying & commended by the clients. Mr. Nikhil Gupta's inimitable style and distinctive design approach can be appreciated in the architecture and interior designs of residences, customized boutique spaces, commercial complexes, educational spaces as well as the more popular restaurants and cafes. Therefore, setting new trends that have now become benchmarks in the design fraternity.