Designed by Acanthus
The Air Lounge located in the West side of the capital features an ultra-modern and lively interior stylized by Acanthus by using smart industrial lighting and colorful elite furniture along with pink paneling in PDR and MS partition looks luxurious.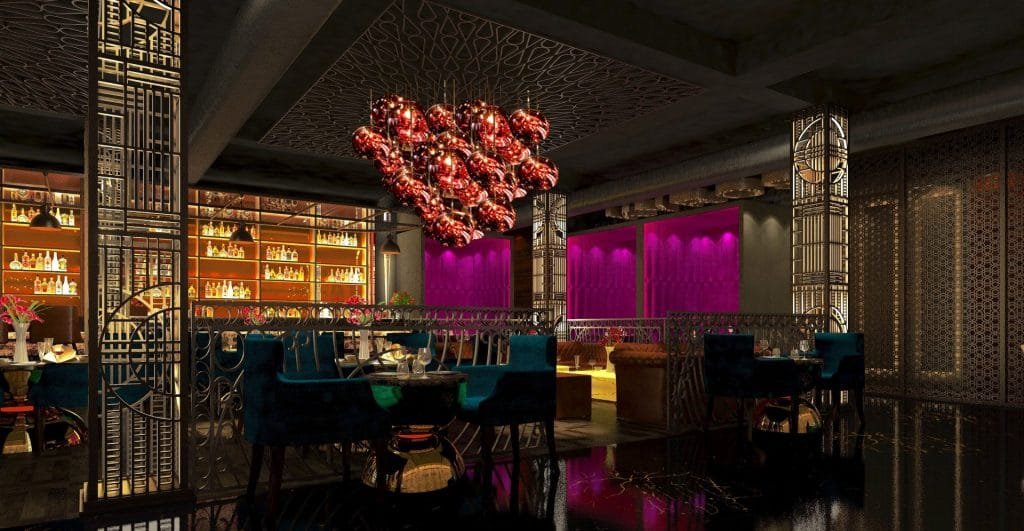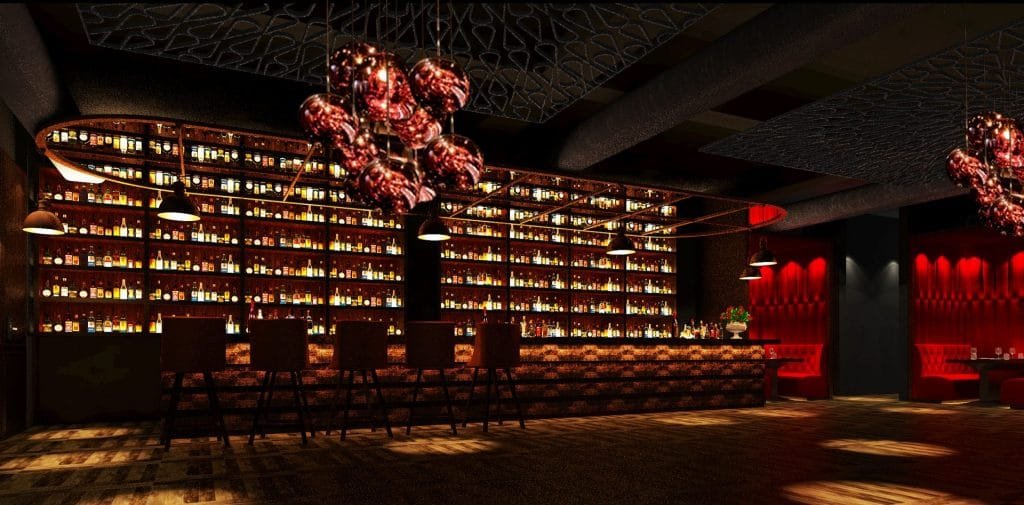 The jali work has been done on the ceiling with an elegant chandelier hanging perfectly in the center. Wooden rafters blends within the ceiling and other elements of the lounge area creating a harmony of colors and design.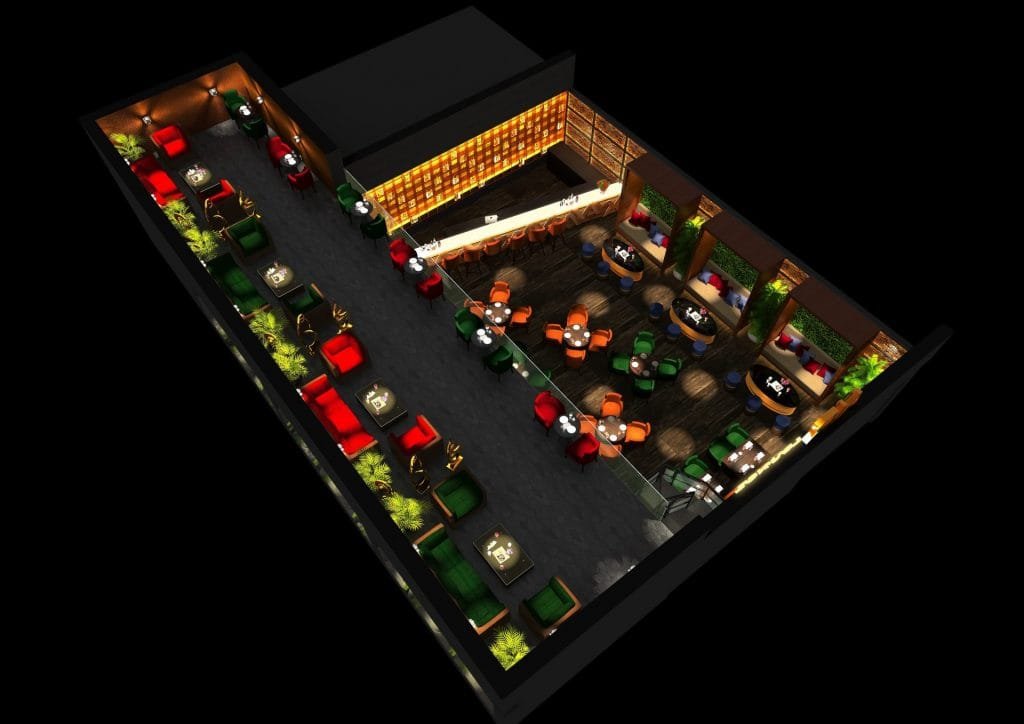 The furniture kept in the open area of the lounge in the beige color is the highlight in the green open space of the lounge. The MS jali work designed on the bar ceiling and certain sitting area looks stunning with the fancy lighting and rough walls of the modish lounge.