Designed by Acanthus
Apple Tree Hotel is one of the Acanthus designed hotels in the Ghaziabad area which has a contemporary style and exhibits Lutyens style architecture.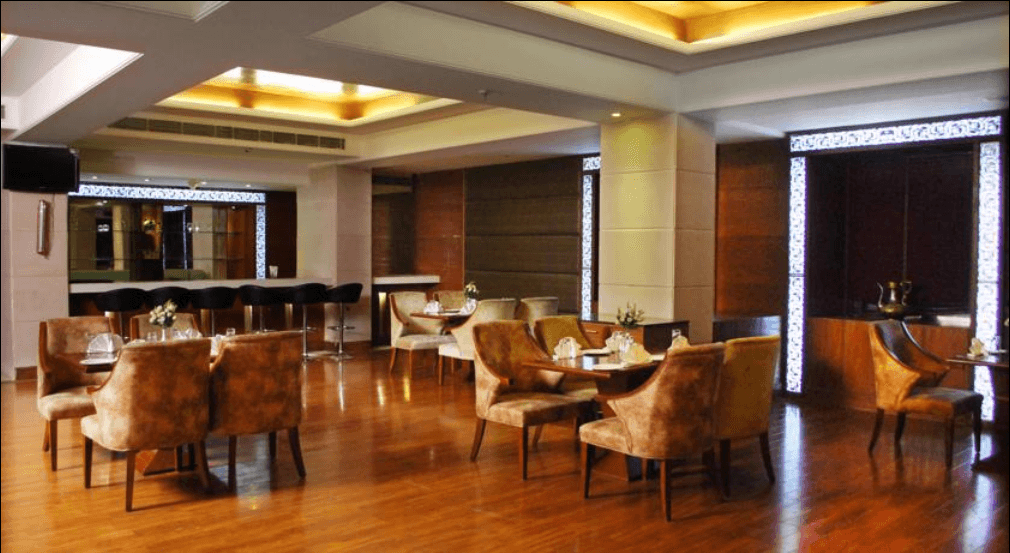 A special heavenly sculpture of Buddha has been showcased on one of the walls in the property which looks stunning. Brown mirrors are placed perfectly enhancing the beauty of the ceiling and giving the area a double heightened look.
The bar area also looks appealing with elegant bar counters which have fabulous looking backlit stone finish acrylic behind them.