Designed by Acanthus
Our team designed Hotel Clarks Shiraz interiors, a luxury property in the city of Taj. For this luxurious hotel in Agra, we tried to design the interiors in a unique way, by giving a Mughal era theme to the whole property.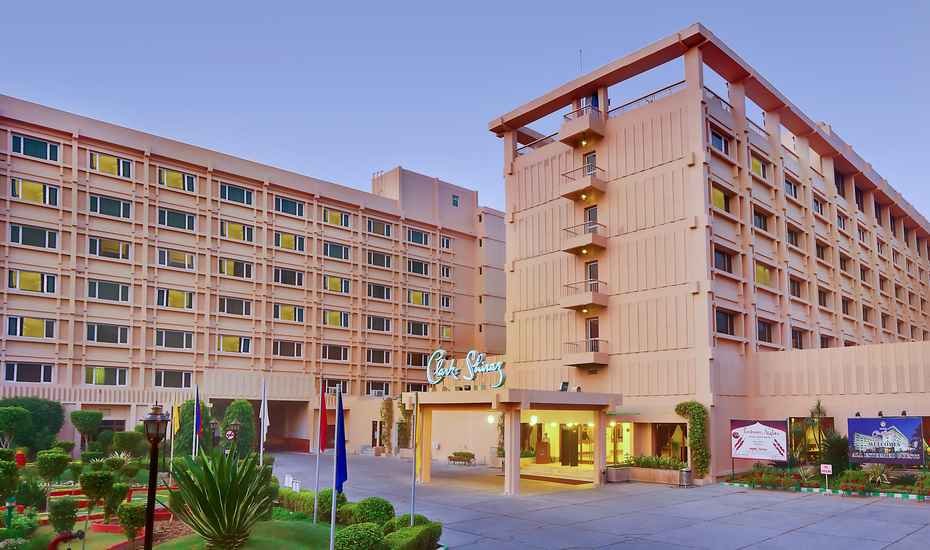 The fort style design enhances the majestic exteriors of the grand property which can take you back in time.
The hotel opens with a welcoming and huge lobby. The imperial style lobby consists of a black & white check patterned flooring and arches in partitions that are inspired by the Moroccan designs.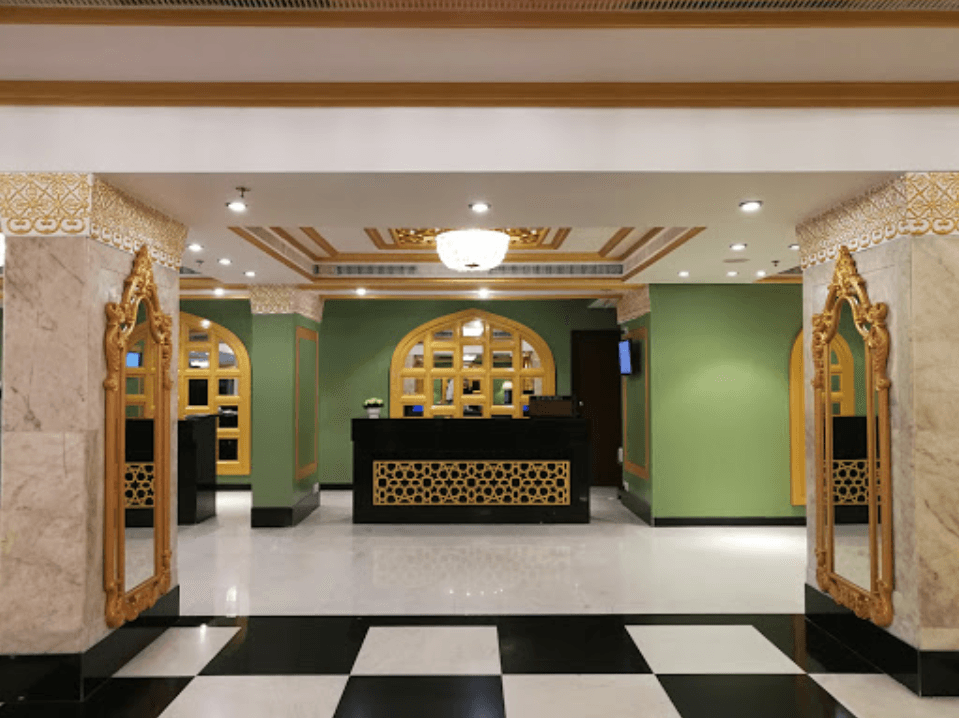 A classic structural pattern has been designed on the walls of the Durbar Hall, giving a royal look to the banquet space. Even the bar and lounge area has a Mughal inspired setting with a comfortable ambiance and a great view of the Taj. The restaurant area showcases big size mirrors, modern buffet counter with great-looking contemporary walls and ceilings designs.