Designed by Acanthus
This Delhi based residence is designed by Acanthus, keeping the simplistic yet modern design in mind. The contemporary interiors command a majestic display with an artistic impression. Great use of straight lines and detailing is done which simply enhances the grandeur of this residence.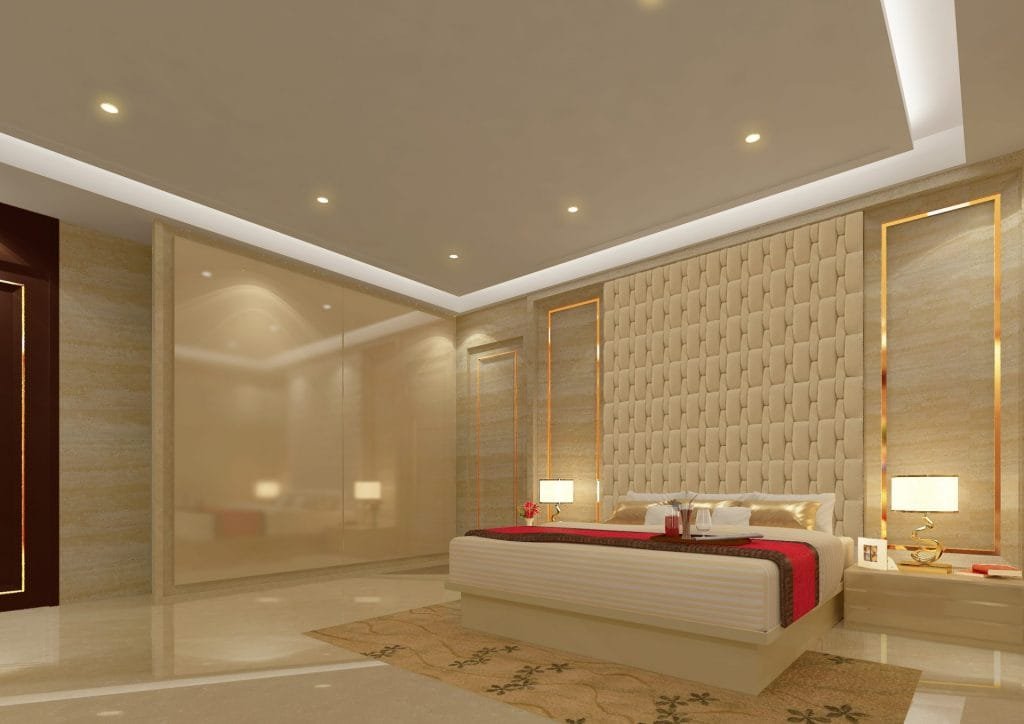 The alluring bedroom of this residence also showcases stunning interiors with simplistic straight lines, exquisite lighting and modern decor. A huge chandelier can be seen when you come across the dining area, which looks ravishing. The best thing to see is the detailing done across the residence in a simple manner which has a pleasant feel to it.
The most amusing area of this property is the backyard area which has been planned aesthetically to give a relaxed and soothing nature-like environment. This was done with the combination of a green wall and a modern stone feature which looks delightful and heavenly. There is also a wine cellar on one of the walls which compliments an especially designed low-height stone dedo which looks gorgeous.