Designed by Acanthus
This modern office designed by Acanthus in Jaipur is astonishing. The special thing about this office is the alluring water bodies and the plants which make the entrance area look more welcoming. The office consists of a modern façade and stylish interiors which complement the modern office area.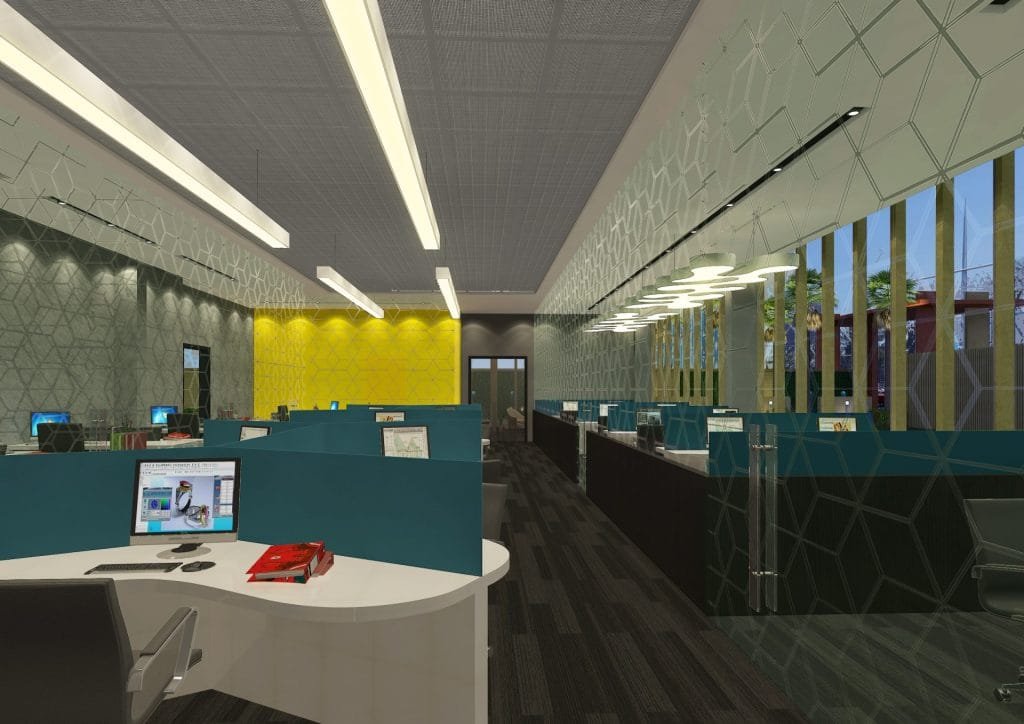 The stunning reception of this unique office is designed using grey color textured walls with a zigzag pattern on them and backlit acrylic grooving. A very attractive chandelier also increases the charm of this area which is placed well and catches the eyes of the visitors.
The huge conference room features grey and white color with backlit acrylic grooving making the room more palatial and apt for regular discussions. Straight-line designs on the ceiling and amoeba-shaped lights grace the work desks making them look more pleasing and ambient enough for the focussing on the office work.