Designed by Acanthus
This modern residence of the urban area in Delhi comprises of modish looks and elite interiors mixed with contemporary elements. The contemporary furniture in the living room looks stunning when combined with amazing full-size glass windows and backlit etched mirror work done on the ceiling. The beige and brown combination done in the living room adds eliteness and looks simply class.
The bedrooms look very graceful and comfy with the fabric paneling done on the bed's backrest wall. The spacious closet is also designed to match the modern room along with an end to end carpeting done which gives a luxurious hotel-like feel.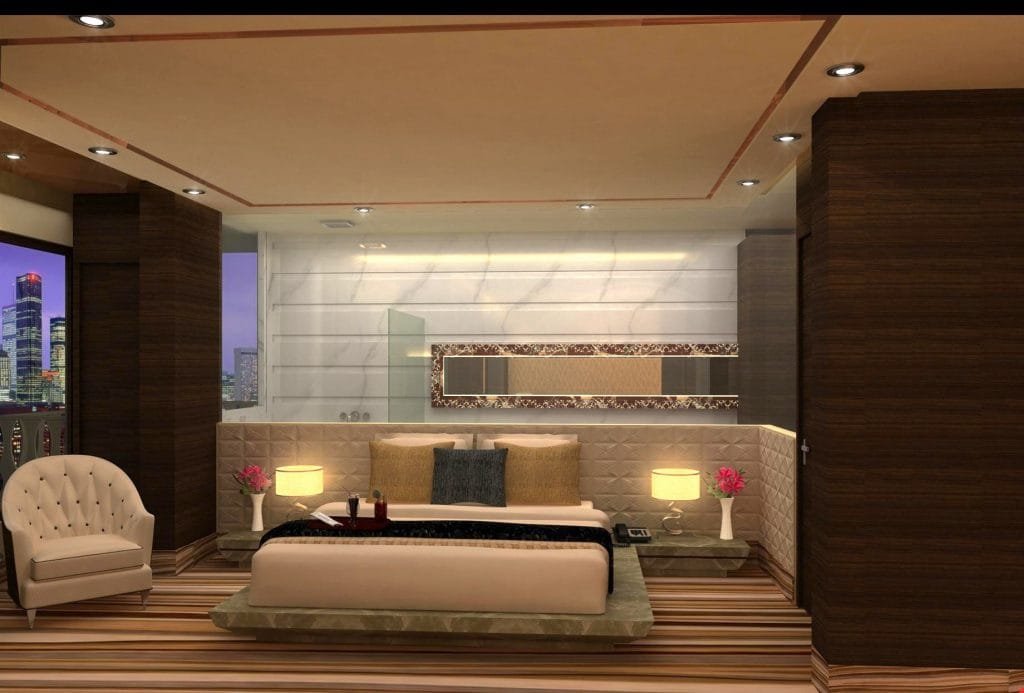 The lobby area also boasts opulence and sophistication with sparkling Swarovski studded stripes on the wall The huge chandelier looks majestic and magnificent as almost covers the entire ceiling of the lobby and the design can be compared to the grand palace. The lovely dining table has been placed well with elegant round hangings which adds charm to that area and compliments the decor.