Designed by Acanthus
This lively dining place in Delhi sets a heavenly ambiance with its design and interiors. The place designed by Acanthus is quite chic and modern as it incorporates various modern design elements like flower pattern made in fiber and backlit etched mirror wall that looks amazing.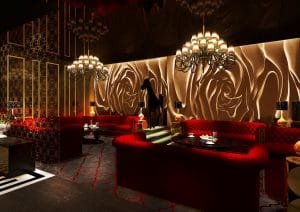 Plain bronze mirror work on the ceiling looks ravishing with a fine color combination of beige and brown. The exquisite chandeliers light up the place perfectly enhancing the beauty of the place.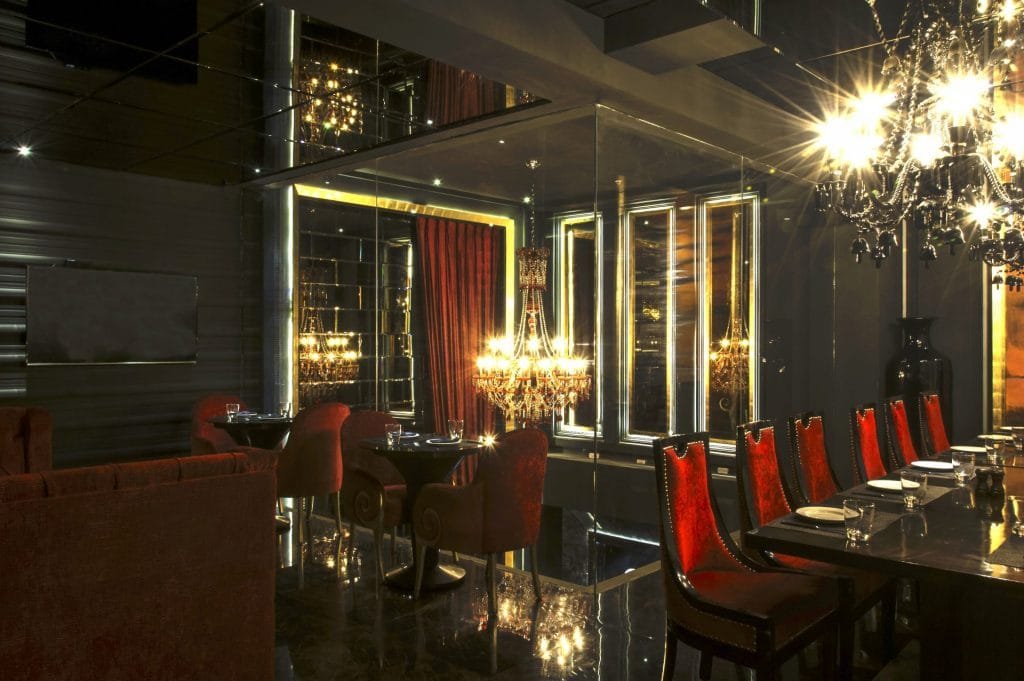 The stunning artifacts also are quite engaging and add gracefulness. The special grey and wine color carpet are laid across this restaurant which looks lovely and complements other design elements. The lounge area with rich lighting is designed to be the highlight of this restaurant making it lively and still giving a comfy feel to its guests.