Designed by Acanthus
This modern-looking residential space is a luxurious home in Delhi, designed by team Acanthus. It looks fabulous with its unique design elements that make one feel as if they are staying in a luxurious hotel.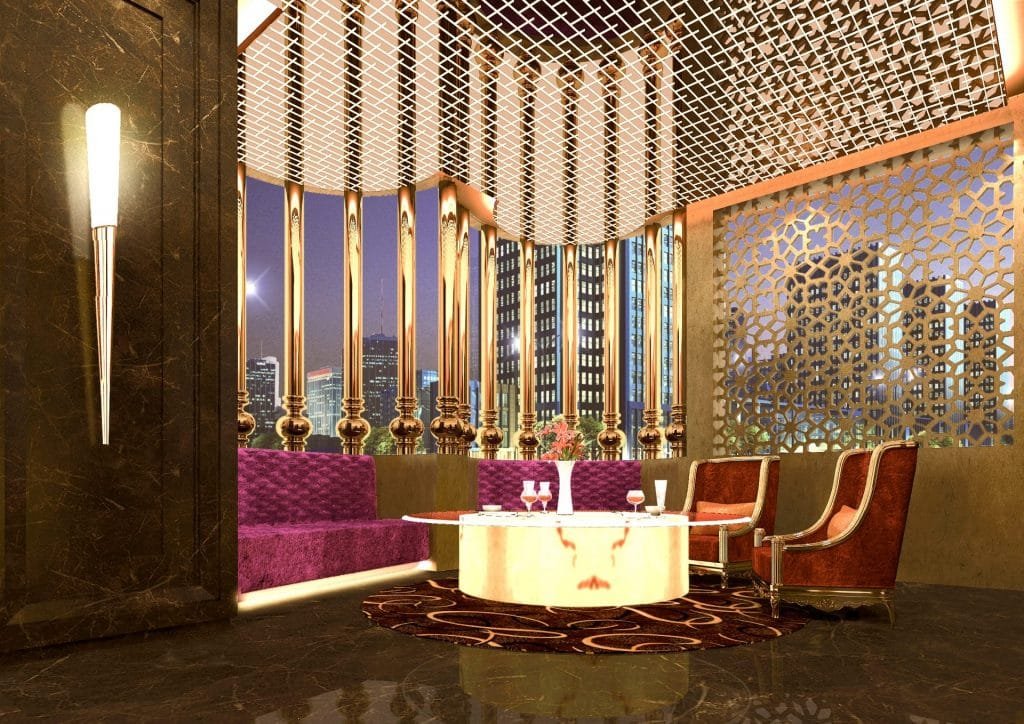 The winsome chandeliers look really beautiful with the golden color ceiling and pillars with a golden touch. Even the walls of this luxurious home exude some touch of gold on them, adding to the golden theme of the spacious area.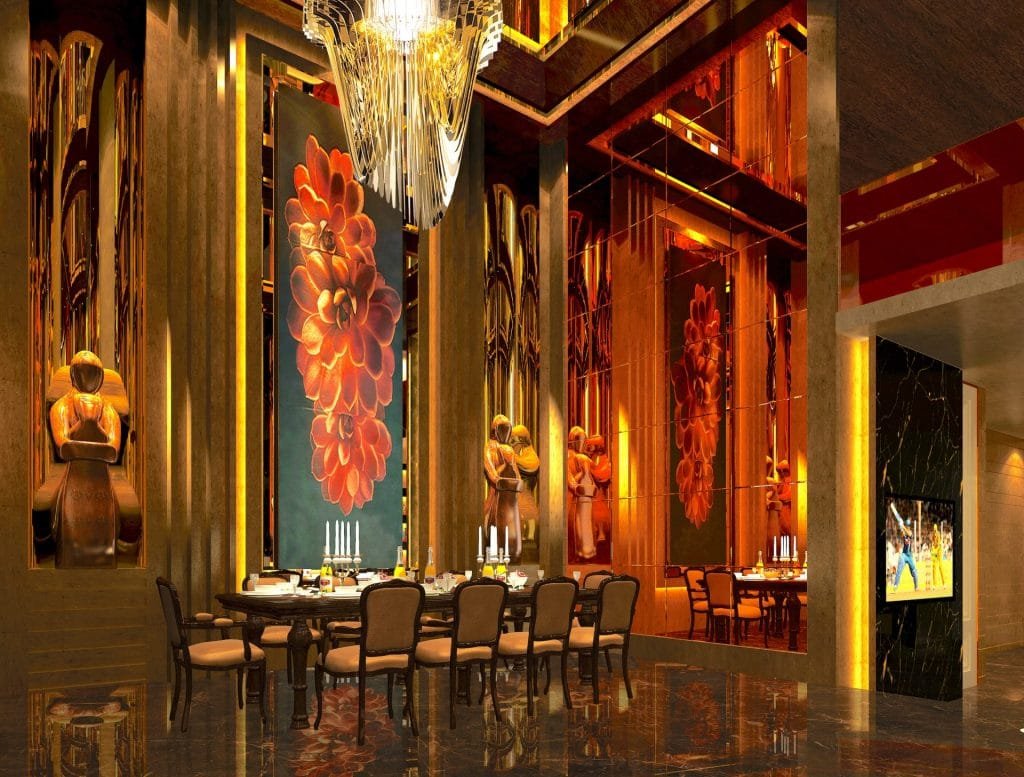 Modern artwork enhances the space and adds an appealing and engaging element to space. Stone also has been used perfectly as an element to give an earthy feel and by using intriguing colors like beige, brown, red and golden a glamorous style and sumptuous touch is given to the entire space.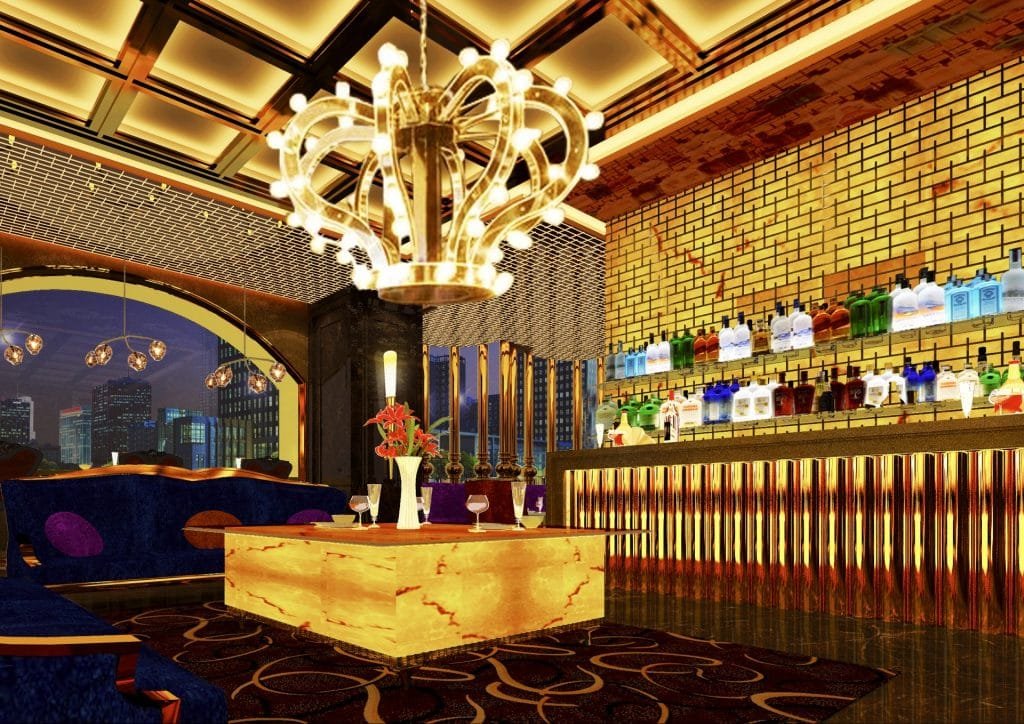 The artistic walls are incorporated with fine detailing and the backlit ceilings comprise of mirror work which complements the stylish decor. The residence also highlights a stunning bar counter which comprises a backlit etched mirror behind it which highlights the space.