Designed by Acanthus
Acanthus team being an experienced player in designing luxurious properties, has also designed some resort-styled hotel properties in the Indian hills.
Marigold Sarovar Portico in the heart of Shimla is one such property that is designed to look appealing and luxurious.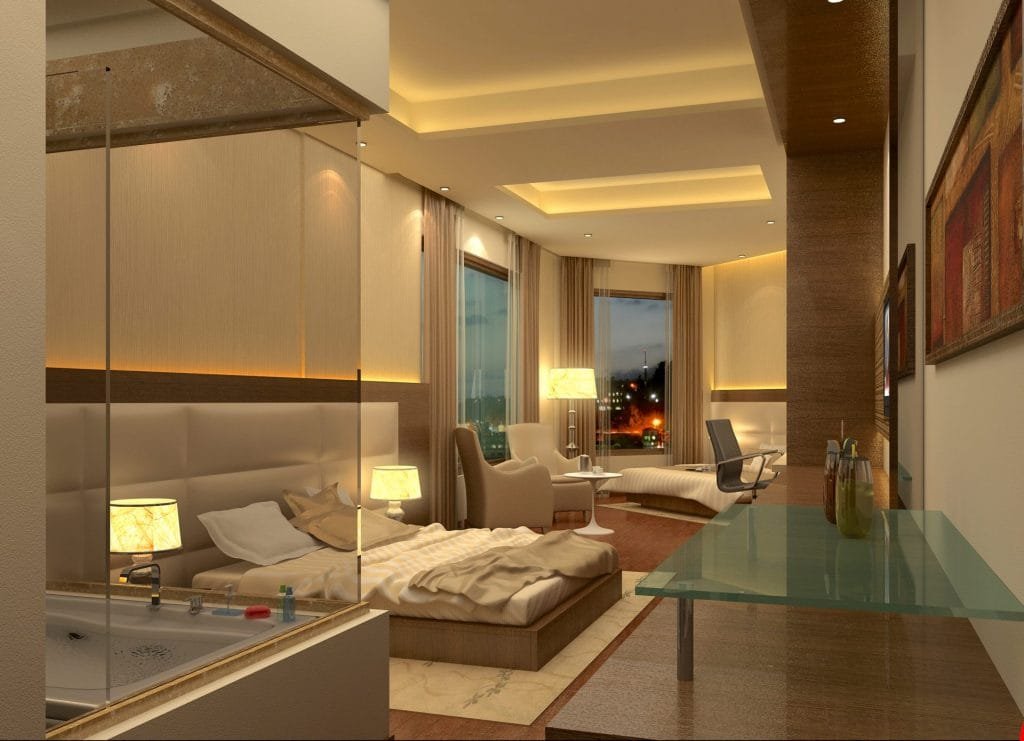 The plush hotel interiors can be seen as soon as one enters the property – the nice-looking woodwork on the ceiling and the artistically designed golden-colored pillars are quite delightful for the eyes as they give a sense of sumptuousness.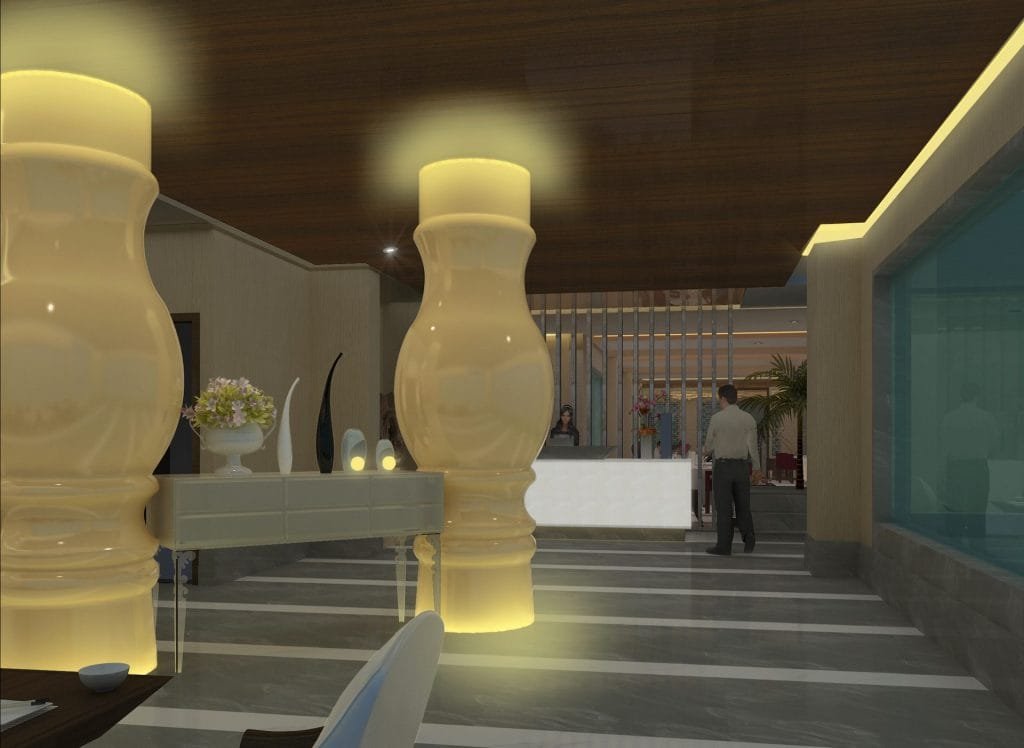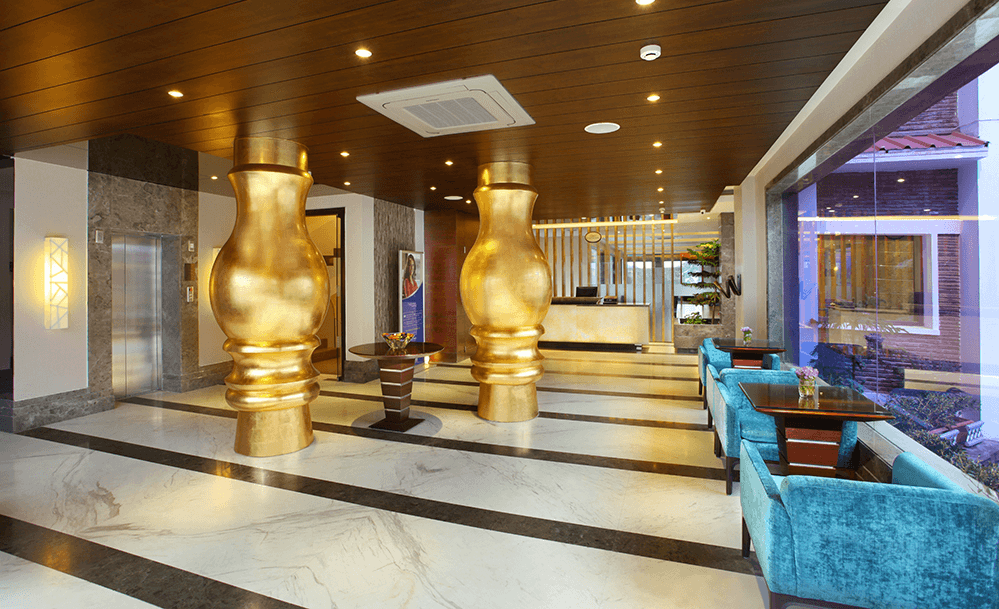 The beige and brown colored rooms look magnificent as they have a soothing effect especially with the view of the hills. The lobby and the restaurants' areas that pull most of the gathering have a great white and grey color combination and the bar area is displayed with high-gloss lacquer glass panels and gorgeous fabric pendants.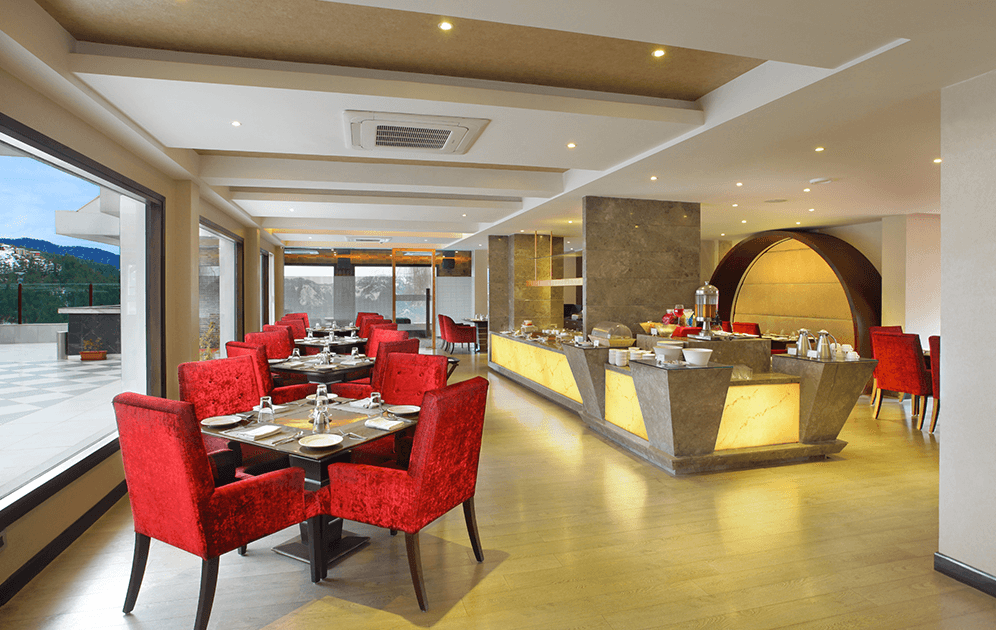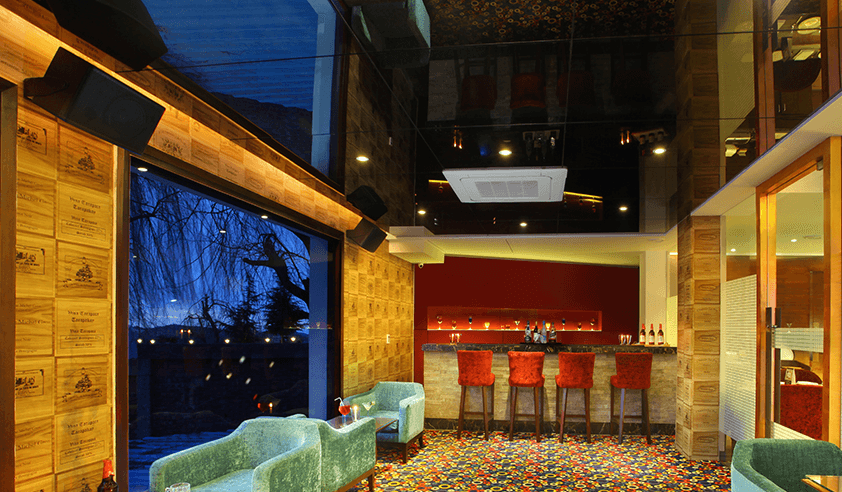 The whole property consists of impressive and extravagant interior designs that make the property more pre-possing and stunning.