Designed by Acanthus
This school located in the Gurgaon-Manesar area is inspired by Roman architecture which can be seen in the first glimpse.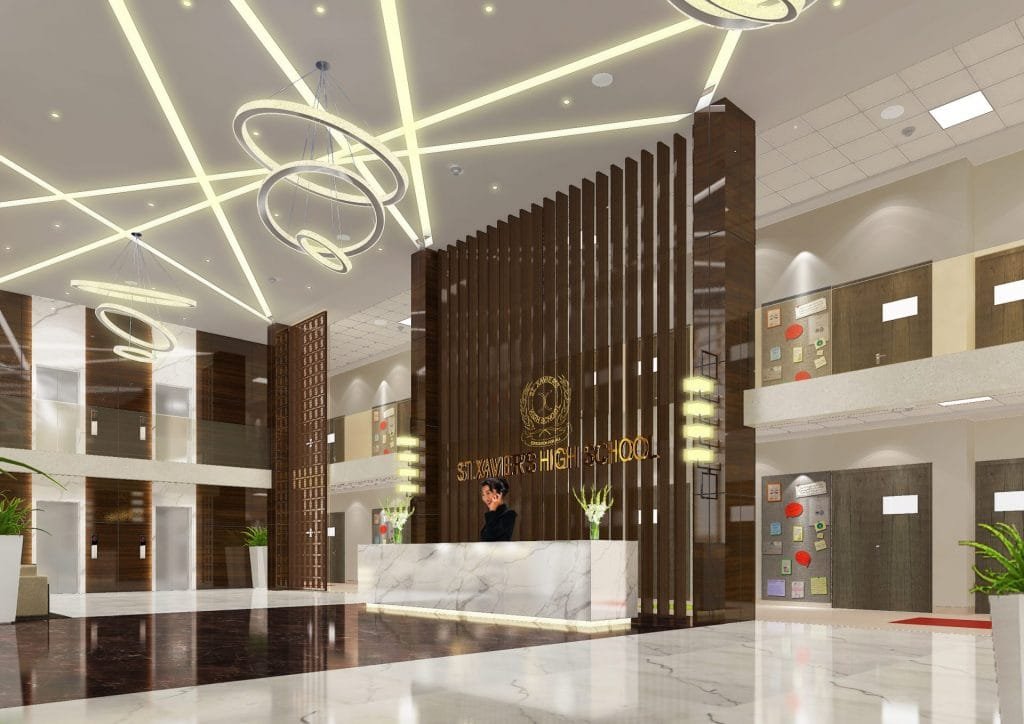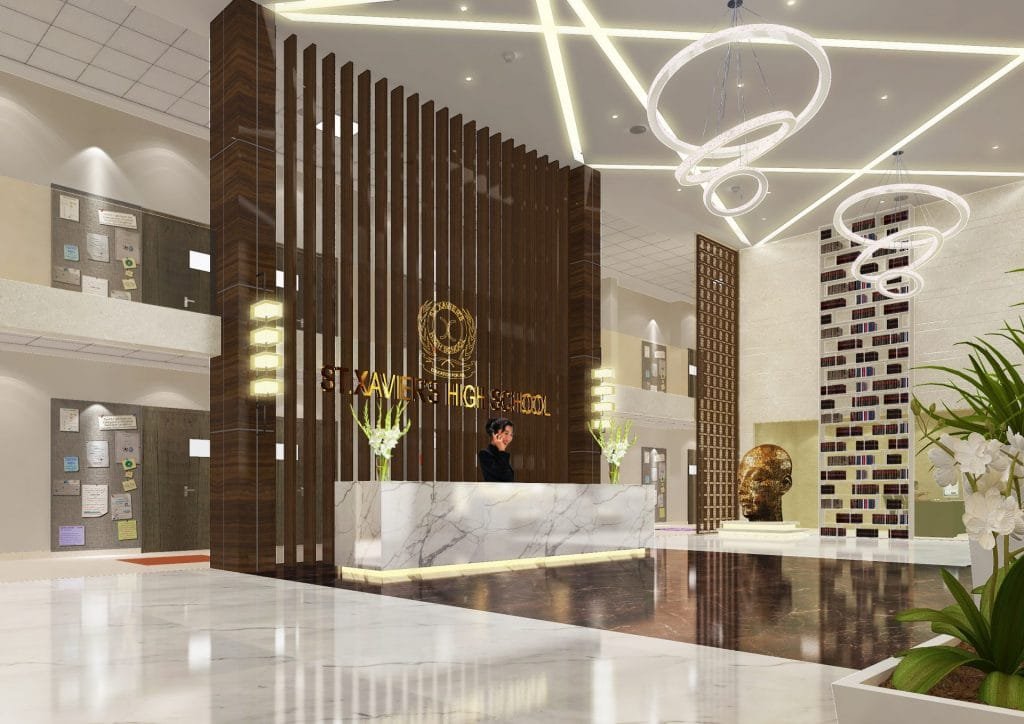 The elegant looking 16 feet tall JRC pillars give the building a very unique and magnificent look, especially for a school building. The St. Xavier's High School features a colonial façade with Moroccan windows.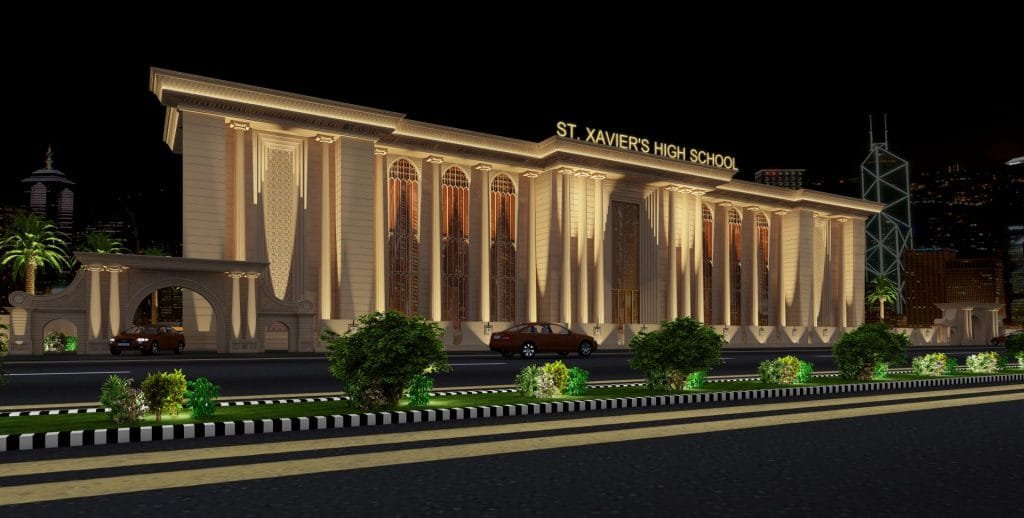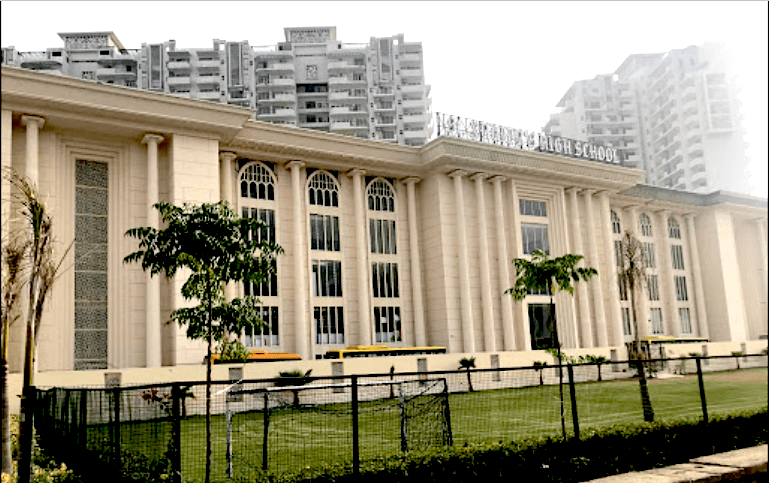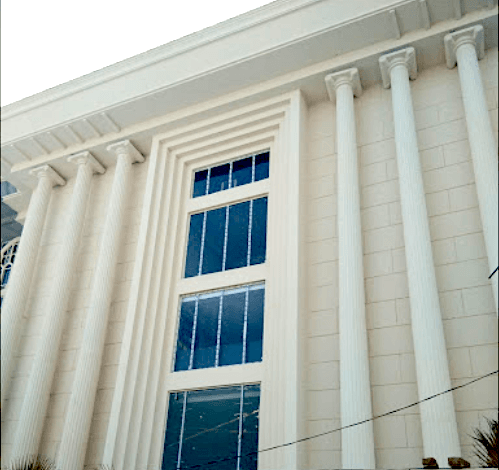 The entrance showcases a contemporary zigzag pattern ceiling with ravishing circular hangings which gives an exquisite touch and feel. Another interesting feature of the property is the pretty Satvario stone cladding on walls and counters that adds charm and elegance to this learning space.