SERVICE OFFERINGS
Acanthus Architecture and Interiors is a trusted name for all architectural and interior designing needs. Our services comprise of Architectural Structure, Mechanical, Electrical & Plumbing (MEP) systems, Project Management Consultancy (PMC), BOH Services to Interior Design services.
ARCHITECTURE STRUCTURES
An architectural masterpiece does not exist without an underlying structure that enables a building to withstand natural and man-made effects.
Acanthus Architecture and Interior Consultants are specialists in the custom architectural design and detailing. Team's engineering part begins at the design stage, completing our architectural vision with strategies for erecting a lasting structure in accordance with client expectations and geographical determinants.
We have delivered various projects including super high-rise buildings, long-span kinetic structures, earthquake-resistant buildings and buildings equipped with sophisticated seismic control & isolation system.
---
INTERIOR SERVICES
We provides professional interior services for all kind of projects - hotels, malls, educational institutes, residential and commercial & office spaces. We expertise in creating detailed drawings of interiors along with 3D rendered views which are designed as per varied interior requirements.
We do a lot of designing and detailing of Flooring layout, basic Furniture layout, Ceiling plan, Wall elevations, selection of materials – Stone, wood, glass, tiles, Lighting layout, Colors and polish finalization, Electrical circuit plan, power allocation, Plumbing plan, Fire extinguisher plan, generator and inverter wiring system, Fixtures and fittings selection, etc
---
ARCHITECTURAL BRANDING
We specialize in architectural branding, with a focus on Brand Strategy and Identity Design for special clients. Every designer needs to take responsibility for achieving objectives architecturally, programming, styling, features, construction details, etc.
We uses architectural features similar to the way a marketing firm uses graphic design. The architectural features become communication tools that say something about the brand. We as an architectural consultant operates at the intersection of art and commerce and help firms through business thinking and smart creatives with architecture, planning and designing their brand so that the clients can build powerful and lasting brands.
---
MEP SERVICES
Our team work with clients across different sectors and use engineering expertise across commercial, hotels, prestigious residential and education projects. Mechanical, Electrical and Plumbing (MEP) is an integral part of building design and construction. Acanthus is experienced consultants of MEP services and have provided to professional MEP services for to a wide spectrum of projects.
We provide consultancy in HVAC services also and therefore we help in installing the right size HVAC systems especially the Exhaust systems to ensure efficient operations.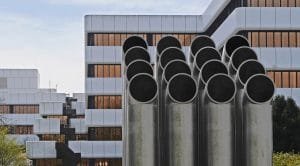 HVAC system (Heating, ventilation, and air conditioning system) is a technology of indoor environmental and thermal comfort and enhanced indoor air quality.
---
PMC SERVICES
Acanthus understands the complexities of each job like Project Management and Construction (PMC) services that involves examining factors such as specific requirements, schedule, cost, risk, communication, execution and procurement. We then strategically deploy and manage the resource, overseeing the project from inception to completion in order to assure clients and stakeholders of success – both functionally and financially.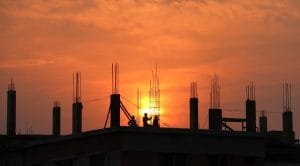 We have been considered as an expert with this professional service that uses specialized project management techniques to manage the planning, design and construction of a project from start to end in order to control a project's time, quality and cost.
ACANTHUS PMC SERVICES' PROCESS INVOLVES –
Understanding the complexities of each job first.
Examining every possible factor such as Specific requirements, Schedule, Cost, Risk, Communication, Execution and Procurement.
Strategically deploying and managing resources,
Overseeing the project from inception to completion in order to assure clients and stakeholders of success
---
BOH SERVICES
In every project, there is an extensive Back of House (BOH) facility that ensures that everything runs smoothly and is quickly maintained. Our team expertise in architectural professional services that requires a good level of planning and coordination in order to maintain a steady workflow and timely project completion.
The purpose of the work is to ensure that the client gets an efficient infrastructure in terms of space, flow and facilities provided to support the required level of Operational Function. Typical areas of coverage include the planning of offices and ancillary rooms such as Material Management Offices, General Materials storerooms, Security offices, Housekeeping areas, Maintenance/Workshops, Housekeeping and Uniform issue, Staff Facilities and Change Rooms, Training/Interview Rooms, Sales Offices, Administration Offices and others.
---